As a beginner it is sometimes hard to find great patterns. Here are 5 super easy crochet scarf patterns that the first-time crocheter can make up fast or the experienced crocheter can use for really fast projects to give as gifts or just for fun.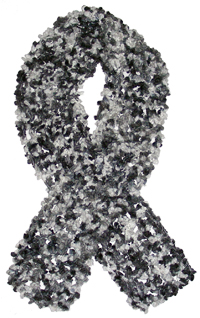 Because it is made from Super Bulky weight yarn this one whips up quick! It is crocheted sideways so there are only a few rows and it is done.
http://www.crochetspot.com/free-crochet-pattern-fast-and-easy-scarf/
This scarf is unique in that the fringe is done as you go and is part of the pattern. Very clever but VERY easy too!
http://jaybirddesigns.blogspot.com/2008/11/november-free-crochet-pattern-quick.html
This scarf is great for beginners who scrounge bits of yarn to practice with. With this pattern you end up with a great looking scarf. Also great for using up all that scrap yarn you have laying around.
http://www.crochetnmore.com/crazyscarf.htm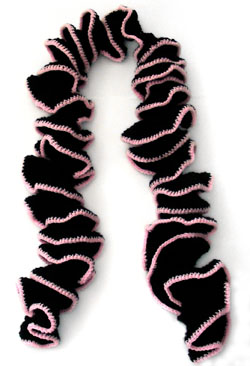 Tired of crocheting the same old scarves? Here is a beginner pattern with a bit of interest to it. The pretty ruffled scarf pattern will give you something a bit different to work on while you are honing your crochet skills.
http://www.crochetspot.com/free-crochet-pattern-ruffle-scarf/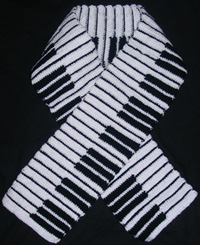 Okay.. I just had to include this scarf pattern because it is just so cool. This Piano Key Scarf is an easy pattern that will be sure to get many comments.
http://www.crochetspot.com/crochet-pattern-piano-key-scarf/
I hope you enjoy these easy beginner crochet scarf patterns. If you have any patterns to share or would just like a place to post your finished project be sure to leave us a comment! We love to help new crocheter along so feel free to ask questions too.
Cathy
2 Responses to "5 Super Easy Crochet Scarf Patterns – Beginner"